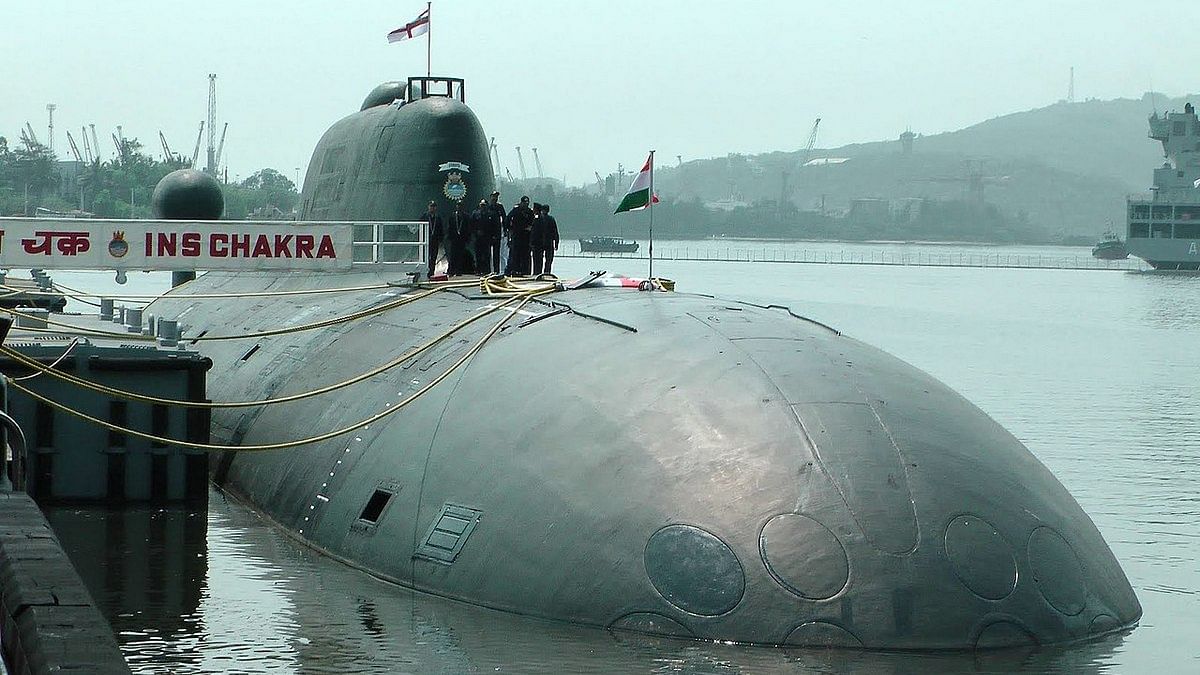 Australia may have opened the door to India. Like the Rafale, a submarine deal is essential
Text size:


FThe ear, it seems, is the prevailing global emotion and is reflected in the countless speeches made at the seventy-sixth session of the United Nations General Assembly. The dangers posed to humanity by climate change, extremism and violations of human and women's rights sat in the front row of the Hall of Fear. Cooperation was a popular antidote. The problem is that global geopolitics is currently plagued by an upsurge in clashes, especially between the United States and China – the great powers.
Power balancing is the name of the game and the two are looking for mates. The middle powers in Eurasia and the Indo-Pacific cannot escape the shadows cast by the global and regional struggle for domination. India's geographic endowments make it a prisoner of the forces at play in both geographic areas. The Eurasian geopolitical struggle is for India, essentially continental, while the Indo-Pacific struggle is maritime. Finding a balance between the two is one of the main challenges of India's national security strategy.
India's balance must be aware of its fundamental interest – socio-economic progress. Economic progress with equitable growth is the sine qua non. Trade routes across the mainland borders of India appear to have very little promise of use. In the west, Pakistan and now Afghanistan are expected to continue to block access to central and western Asia. In the North, China cannot be trusted to provide trouble-free access. In the East, the military coup and China's activities in Myanmar act as a drag that delays Myanmar's achievement of becoming a land bridge between South Asia and Southeast Asia.
---
Read also: India, Myanmar send strong message to China – with a submarine
---
Relations between India and South Asia
The best path for economic progress for India is primarily the maritime domain and the ability to use it for trade, while internal governance policies provide the ballast for equitable growth. In the continental space of South Asia, India must focus on improving political, socio-cultural and economic ties with Nepal, Bhutan, Myanmar and Bangladesh. Improving transport with these countries must be a priority and the efforts already underway must be accelerated.
India's long-term vision must include establishing stable relations with China and Pakistan, however distant the prospect may appear in contemporary geopolitics. Certainly, India's relations with the two will be hampered by the larger Sino-American struggle. But New Delhi's policy of strategic autonomy must be protected against the hindrance of one or the other to serve their purposes and to the detriment of our interests. The preservation of the interests of our maritime domain must guide our strategic approach. In terms of continental space, for the next decade or so, India's land border with China and Pakistan should be viewed more as a matter of territorial integrity and not as a route that can be opened for trade. This framework will remain a major challenge for India's foreign policy.
The national security strategy must be based on the strategic defense policy in the continental space coupled with the strategic offensive in the maritime space. Politically and militarily, cooperation in the continental space can be expected to be limited to defense modernization, intelligence sharing and diplomatic support. Cooperation in maritime space can be expected in the Western Pacific, East Asian and South China Seas, but may be limited in the Indian Ocean Region (IOR) due to priorities different interests of the powers involved – the United States, Japan, Australia and the nations of Southeast Asia. The development of India's maritime capabilities must therefore be adapted to this reality.
---
Read also: Which nuclear-powered submarines will Australia acquire under the first AUKUS initiative?
---
The Chinese challenge
From the Indian point of view, China, which is its main trading partner and also the main and potential adversary, has its great sensibilities on its eastern facade. Taiwan and the South China Sea are its main concerns, and its strategic concerns stem from attempts to reduce the potential of the United States and its allies by strangling their trade. The unbridled expansion of its maritime capabilities, coupled with the construction of transport corridors across continental Eurasia, has been a strategic choice and is underway as part of the Belt and Road Initiative. ". However, it cannot escape its dependence on the maritime domain as the sea container revolution cannot be replaced by transport by road, rail or even by pipelines, due to the vulnerabilities of the regions of Tibet, Xinjiang and Asia. central. Geography is not on China's side.
In the IOR, China can overcome, to a certain extent, the limits posed by distance, if it develops suitable and exploitable bases. But its power projection roles will be limited by the number of its aircraft carriers. The establishment of military bases in Djibouti and Gwadar in Pakistan is at an advanced stage and is accompanied by several dual-use ports that can provide administrative support but no military logistics in terms of ammunition, naval repair, etc.
China's impressive submarine-based naval capability is understandably its response to protecting its trade routes in the IOR. China currently has six nuclear-powered SSNs and forty-seven modern conventional submarines. By 2030, he plans to expand SSNs to fourteen while conventional submarines remain the same.
---
Read also: China dives, emphasizes building nuclear submarines
---
The Indian Ocean Region strategy
If India aspires to acquire a strategic offensive capability in the IOR, it must strengthen its submarine building capability. Preferably, it should have an affordable mix of nuclear powered and air independent propulsion (AIP) platforms. However, India's submarine building capacity has been marred by a host of unresolved issues. An opportunity may have opened up for India, with Australia abandoning its commitment to build submarines with France.
France is already building six Kalvari-class submarines at Mazagon Dock in Mumbai, a project that has been delayed due to inefficiencies on the Indian side. India should explore the possibility of capitalizing on France's loss of order to Australia's benefit and accelerating its belated progress in the next generation of submarine building. It is a strategic opportunity that India must not pass up and which calls for political intervention to break the inertia of our process of acquiring and producing submarines.
Driven by technology, naval power finds greater depth underwater. India's balance of naval capability must evolve towards greater submarine capability without sacrificing surface elements for the roles of gendarmerie and power projection. This can only be done if Indian military priorities in the continental space are properly aligned with political objectives. It must give importance to India's national interests – increased maritime trade and the safety of its routes.
Fear born of political hostility and mutual mistrust leads countries to seek greater security by improving operational efficiency in the Indo-Pacific groundwater. Adopting the offensive capability of submarines has become the preferred doctrine in this competition. The Indian Navy had identified its need decades ago, but the acquisition has remained blocked. India cannot wait any longer. Australia may have unconsciously opened the French door to us. Like the Rafale, the submarine deal must be saved from the sluggishness of India's civil-military bureaucracy. The Prime Minister's Office must act and strike a government-to-government agreement.
Lt Gen (ret'd) Dr Prakash Menon is Director, Strategic Studies Program, Takshashila Institution; former military adviser, Secretariat of the National Security Council. He tweets @ prakashmenon51. Opinions are personal.
(Edited by Srinjoy Dey)
Subscribe to our channels on YouTube and Telegram
Why the news media is in crisis and how to fix it
India is all the more in need of free, fair, uninhibited and questioning journalism as it is facing multiple crises.
But the news media are in a crisis of their own. There have been brutal layoffs and pay cuts. The best of journalism is shrinking, giving in to crass spectacle in prime time.
ThePrint employs the best young reporters, columnists and editors. Supporting journalism of this quality requires smart, thoughtful people like you to pay the price. Whether you live in India or abroad, you can do it here.
Support our journalism