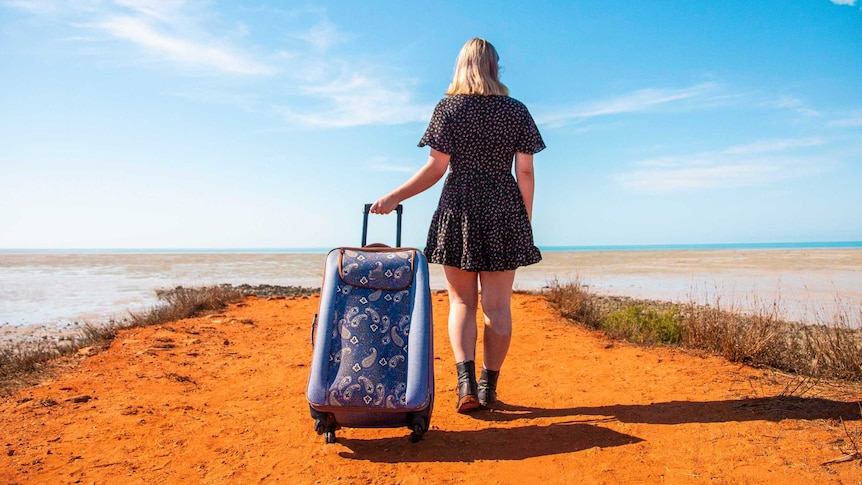 Cold snap sends shivers down the spines of locals and tourists in Western Australia's tropical north
Residents of Western Australia's Kimberley region shivered during one of the coldest starts to July on record, with some areas reporting record high day and night temperatures for the month.
Key points:
The Bureau of Meteorology says the Kimberley is experiencing 'extraordinarily low' temperatures
Tourists taken aback by abnormally cold conditions buy "emergency winter clothes" in remote places
Visitors say they expected temperatures to be in the '30 degrees all the time'
The mercury dropped to six degrees Celsius in Kununurra last Friday, days after the city suffered a record high daytime temperature of 19.3 degrees on July 1.
Other major centers in the region reported below-average average temperatures, with multi-day cold snaps in Broome, Fitzroy Crossing and Halls Creek.
Bureau of Meteorology duty forecaster Angeline Prasad said the "extraordinarily low" temperatures were caused by high pressure systems over southern Australia which generated cool, dry south-easterly winds across the tropics.
She said a broad band of cloud also caused temperatures to plunge in the East Kimberley earlier this month.
"Normally the dry season is dry, but because of what's happening in the Indian Ocean, it's creating cloud bands in northern Australia and it's lowering daytime and nighttime temperatures," he said. she stated.
Run on winter warmers
The unusually cool conditions for the season surprised some upstate visitors, many of whom traveled to the region to escape the southern winter.
Rohan and Karen Richards traveled from Coffs Harbor in New South Wales to visit Broome.
Loading
Sally Town, which has three department stores in Pilbara and Kimberley, says tourists are buying "emergency winter clothes".
"Tourists weren't expecting the cold – many come to Kimberley to get away from the cold," she said.
"It's certainly been very different from normal for us…we normally only have a few winter days and people will come and buy on those days, but it's certainly been a little longer than expected."
Ms Town said she had ordered extra winter clothing to meet the increased demand.
"You never really know how to stock up for a winter in the Kimberley or the Pilbara because most of the time it's only a few days…some seasons we've had no winter at all, it's just packed," she said.
"We contacted a number of suppliers at the last minute and got different winter products in… jackets, sweaters, beanies and lots of blankets."