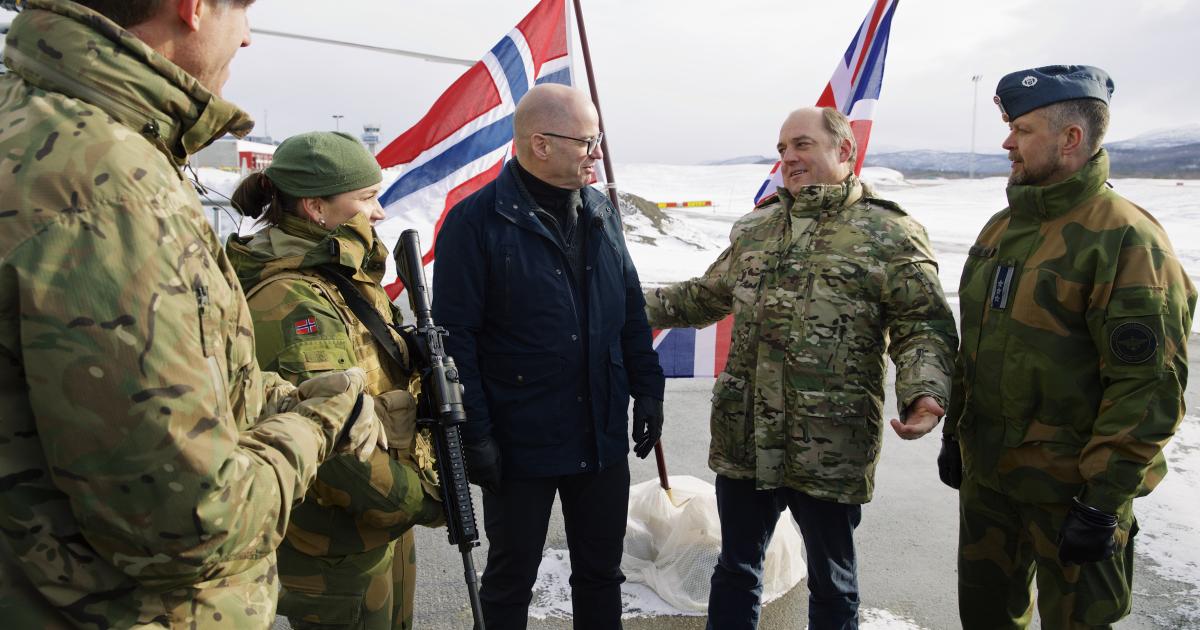 Deployment of submarine fighter jets in the Arctic
On Tuesday, British Defense Minister Ben Wallace presented the country's new Arctic strategy.
It indicates that the High North and maintaining the defense of the North Atlantic will always be of major importance to Britain and that the British Navy will be continuously active in the Nordic countries in times to come.
The UK Ministry of Defense wants to ensure it remains able to protect Britain's interests when the region opens up in the coming years due to melting sea ice.
Wallace is currently in Norway to visit NATO's Cold Responses exercise at Bardufoss on Tuesday and the Russian border at Sør-Varanger on Wednesday. At a press conference during the visit, Wallace said Britain would engage militarily in the Nordic countries to protect the North Atlantic.
Forces are likely to rotate between Norway, Sweden, Finland and other places in the region.
Anti-submarine fighter aircraft
When launching the strategy, he also said Britain would deploy anti-submarine warplanes to the Arctic because increased access means increased threat from Russia. The planes belong to the Royal Air Force and are part of nine P-8 Poseidon maritime surveillance planes from Lossiemouth military airport in Moray specially designed to monitor Russian underwater activity.
The document says Moscow has invested in military infrastructure and equipment for sea ice, established a new Joint Strategic Arctic Command and reopened Cold War bases north of the Arctic Circle, including on the Franz Joseph Land, which became operational in 2018, and the Kotelny Island Base opening in December 2016.
"The High North means a lot to Britain and British defence. Development in the Arctic impacts our environment, our wealth, our energy supply and our security," says Wallace.
Like during the cold war
It stresses that as the region's closest non-Arctic neighbour, Britain will continue to work with its allies and partners to ensure increased access to the region and that resources can be managed in a safe, sustainable and responsible.
The Ministry of Defense writes in its 16-page document that Russian submarine activity in the North Atlantic has now reached Cold War levels.
"The Arctic has always been an area of ​​low tension and we want it to stay that way," said Ben Wallace.
Threats and Opportunities
In order to protect the Arctic against rising tensions, the British Ministry of Defense has decided that a shipping company, two amphibious warfare ships and helicopters, which make up the British Near Coastal Response Group, will be periodically deployed in the Arctic.
Defense Minister Ben Wallace says less sea ice brings threats as well as opportunities; Russia's increasingly militarized approach to the region as well as China's support around the Polar Silk Road opens up a series of infrastructure challenges as well as new opportunities.