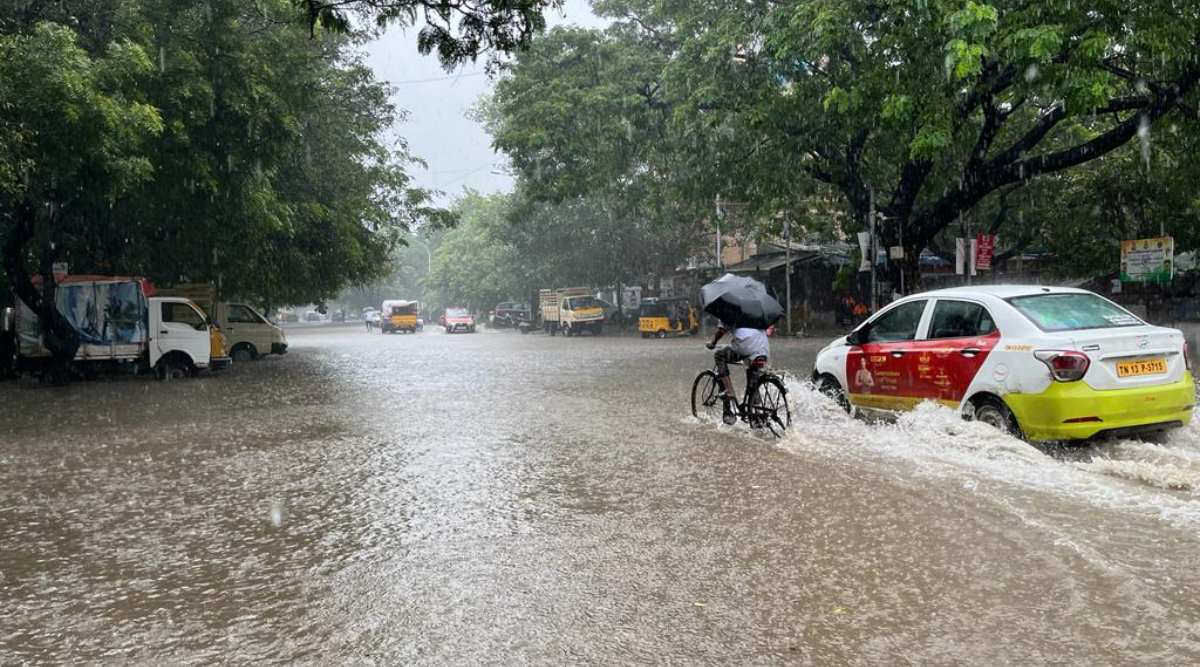 Flood warning after heavy rains in Chennai; congestion in parts of the city
Tamil Nadu's Chief Minister MP Stalin discussed monsoon preparedness with senior state officials and district collectors on Saturday and called on them to take all necessary measures in the wake of the relentless rains. The northeast monsoon has been active over Tamil Nadu for the past fortnight and has brought heavy rains, with the government reporting that the state has received 41% excess rainfall during this period.
Keep an eye on water bodies – many dams exceeded 50 percent of capacity, monitor low areas and river banks, prompt implementation of relief activities and guarantee of basic equipment in camps relief, were among the instructions given to officials, a government statement here said.
He said that from January to date, Tamil Nadu has received 969.9mm of precipitation, 37% more than normal of 706mm, he said.
Tamil Nadu Chief Minister MP Stalin thanked his Kerala counterpart Pinarayi Vijayan on Saturday for "granting permission" to fell 15 trees downstream from Baby Dam at Mullaperiyar Reservoir one day. after his cabinet colleague Duraimurugan indicated that there was no forward movement from that state on the issue.
Stalin said he was informed by his officers at the Department of Water Resources, the portfolio held by Duraimurugan, that permission to fell the 15 trees downstream of the Baby Dam at the Mullaperiyar Dam had been granted by the Forestry Department of Kerala.
The proposed seaweed park in Tamil Nadu, the state's first, would provide opportunities for jobs and economic growth, Union Minister L Murugan said on Saturday. Speaking after the launch of a vaccination campaign initiative, as part of the Center for Door-to-Door Vaccination against Covid-19 campaign "Har Ghar Dastak" to motivate people to get vaccinated completely against the virus, he said the park, in addition to providing jobs for women in the fishing community, will empower them economically.