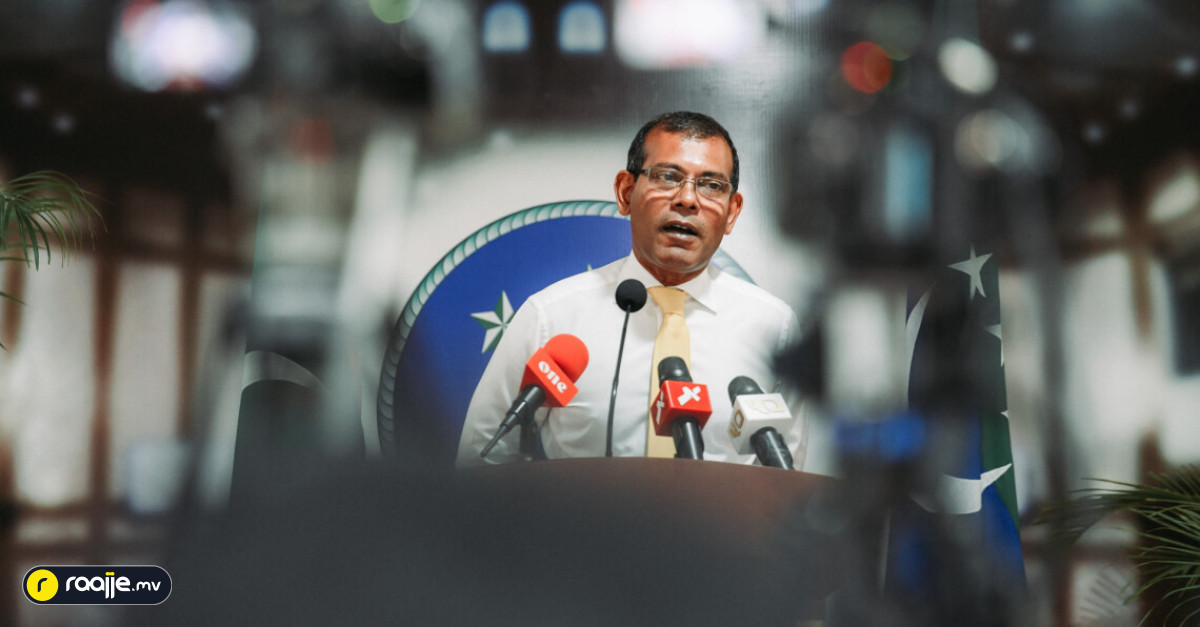 Former Maldives president worried about opposition allegations against India
President and former President Mohamed Nasheed has expressed concern about the accusations leveled against India by the opposition.
In a rally organized by the Progressive Party of Maldives (PPM) on Friday, the acting opposition coalition leader and president of the National People's Congress (PNC) Abdul Raheem Abdulla accused India of helping to "steal" the 2018 presidential elections in the Maldives.
The former president on Saturday expressed concern over PPM criticizing India via Twitter, noting that the nation has been the Maldives' closest bilateral partner for the longest time and plays a huge role in keeping the peace. in the Indian Ocean countries.
Abdul Raheem criticized India in many ways during the rally organized by the opposing coalition, including destroying the values ​​of ancestors and placing the island nation under its rule.
He alleged that the presidential elections held in 2018 with the help of India were stolen by them and claimed that this was not the first time that this has happened as it is common for powerful countries to try to steal independence of less powerful countries. He stressed that Indian officers who come to the Maldives with different excuses must leave the country immediately as the Maldives do not need them.
Abdul Raheem asserted that the citizens of the Maldives must oppose India and fight for the country's independence before the Maldives end up as Palestine. He claimed that those who enter the country claiming to develop the nation are the ones who will drive the inhabitants from their homes and force them to live under Indian rule.