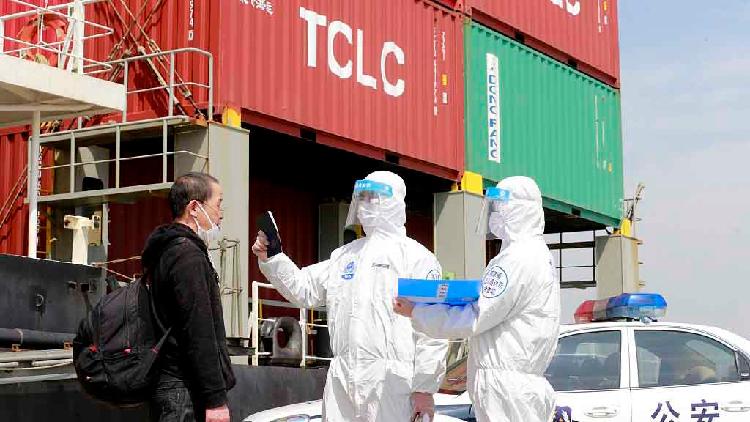 Forum participants call for protection of seafarers' rights in times of pandemic
Protecting the rights of seafarers is a key topic at a forum on judicial cooperation along the Maritime Silk Route in Quanzhou, Southeast China's Fujian Province. The route crosses China, Southeast Asia and the Indian subcontinent.
Some of the participants – from 21 countries and three international organizations – share their views on how to better protect seafarers from maritime disputes, especially during the COVID-19 pandemic, at the International Road Forum. of maritime silk on judicial cooperation.
One of the topics covers the protection of the legitimate rights and interests of crew members in the context of COVID-19. Many workers and staff are trapped aboard quarantined ships or detained for other prescribed safety concerns. This is one of the new challenges facing countries along the Maritime Silk Road in deepening judicial cooperation.
"There is a greater need for communication … between different jurisdictions," Nelson Ng Chiun Ming, Singapore consul general, said in Xiamen. He noted that China maintains zero tolerance for COVID cases while other countries, including Singapore, shift to a resilient approach to COVID.
The divergent approaches underscore the urgent need for countries to discuss through legal channels how to resolve the problem.
Frederick Kenney, Director of Legal Affairs and External Relations at the International Maritime Organization, drew attention to the importance of maritime transport to the global economy and seafarers' access to medical care and vaccinations.
Kenney says ensuring that returning seafarers have access to medical care and have priority access to vaccinations by being designated as key workers is a critical factor in ensuring they can work normally and maintain the chain of global supply on the move.
Vyacheslav Mikhailovich Lebedev, Chief Justice of the Supreme Court of Russia, called the forum very successful in promoting international maritime relations.
"The forum will play an important role in international maritime judicial cooperation," he said.
Lebedev said Russian legislation on maritime matters will cover all disputes and cases mentioned at the forum, including civil, criminal and administrative.
(Cover: Border police officers verify the identity of a Chinese crew member at the port of Nanjing, east China's Jiangsu Province, March 17, 2020. / CFP)