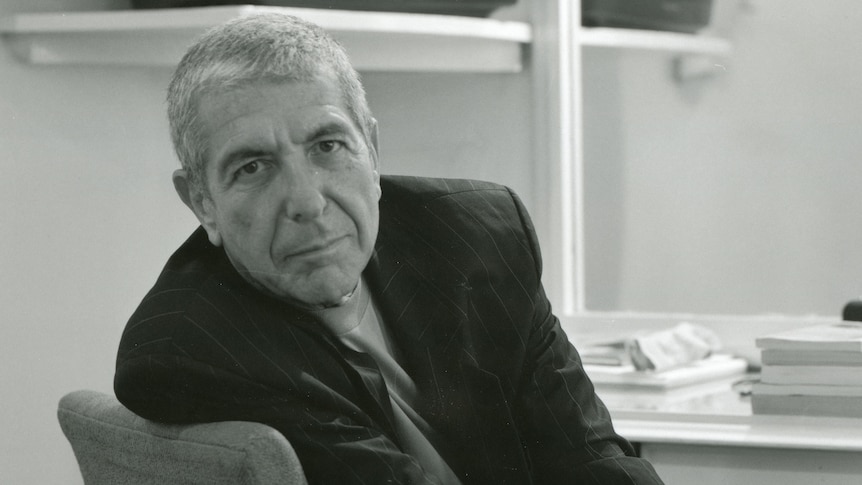 Leonard Cohen's documentary Hallelujah explores the creation and cultural impact of the iconic song
What do Bono, Susan Boyle and Jon Bon Jovi have in common with Jeff Buckley? For better or for worse, they are among hundreds of musicians to have covered Hallelujah, the song originally written and recorded by Canadian bard Leonard Cohen for his 1984 album Various Positions.
Today, it's a staple of weddings, funerals and – oddly, for a song by a Buddhist Jew – Christmas albums, and has been sung with uninhibited enthusiasm by enough Pop Idol hopefuls that many of us never want to hear about David's "secret deal" again.
But Hallelujah wasn't an overnight success for its gritty, golden-voiced creator; in fact, Cohen's label, Columbia, even refused to release Various Positions in the United States, certain of its lack of commercial appeal. "Look, Leonard," Columbia CEO Walter Yetnikoff told him, "we know you're great, but we don't know if you're good." (The record would later receive a limited US release via an independent label, to little fanfare.)
Dan Geller and Dayna Goldfine's documentary Hallelujah: Leonard Cohen, a Journey, a Song – based on a 2012 book by Alan Light – charts the track's transformation from a deep cut to a versatile anthem and sets it in the broader context of the life and career of a great singer-songwriter.
There's a decent overlap with Nick Broomfield's 2019 documentary Marianne & Leonard: Words of Love, about Cohen and his relationship with longtime partner and muse Marianne Ihlen – as mournfully immortalized in So Long, Marianne, among other songs.
Like Broomfield, Geller and Goldfine trotted out folksinger Judy Collins to reminisce about how her recording of Suzanne launched the poet's musical career, as well as Various Positions producer John Lissauer to recount how the record effectively ended his career at Columbia.
But only one of the two films features an interview with Vicky Jenson, co-director of Shrek.
While Marianne & Leonard contains a potted version of the Hallelujah story, Cohen's painstaking writing process – a stack of notebooks was sacrificed to the cause – and the peculiarity of the channels through which the song came reverberate in popular culture, more than anything else he wrote, certainly warrant the deeper dive that is Geller and Goldfine's mandate.
Hallelujah owes his second coming to John Cale of Velvet Underground, who cast him for his contribution to the 1991 tribute album I'm Your Fan.
First, working with a ream of alternate verses provided to him by Cohen, Cale swapped the more witty stuff ("You say I took the name in vain / I don't even know the name" ) for what the Welshman calls "the cheeky verses" absent from the recorded version ("Remember when I move in you? / The Holy Dark moved too"), highlighting the carnal dimension of the enigmatic song.
Second, and most importantly, Cale ditched the dense layers of production—synthetic drums, gospel chorus—reworking the song for just piano and vocals. With its lucid patrician cadence, it conveys more emotion than Cohen, who delivered the lyrics in the recitative style he would increasingly favor in the second half of his career.
"Cale really owned that song. He really made it personal," enthuses Larry "Ratso" Sloman, the music writer whose current commentary and archival interviews with Cohen make him something of a narrator of the film.
It was Cale's Hallelujah that provided the template for Jeff Buckley, who then remade the song in his own swooning, sexy-angelic image; it was Cale's Hallelujah that came to Vicky Jenson's mind when, uh, Shrek needed a dose of musical emotion.
Incidentally, the Rufus Wainwright version that appeared on the multi-platinum soundtrack album — it must be said, that writer's introduction to the melody — does not appear in the film. When, in the documentary, Jenson claims that she was the one who insisted on using the Cale version (stripped of its most 'cheeky' parts) for an edit of the biting CGI ogre, I had to wonder what the Velvets alum thought.
I did not have any answer. Although he speaks through archival documents, Cale doesn't appear to have been interviewed by Geller and Goldfine – which is disappointing, given that his central role in Hallelujah has become a bona fide "standard". (Wainwright, however, nods.)
Rather, it falls to Irish folk-rocker Glen Hansard, one of many talking heads whose relevance to the song in question seems rather tenuous, to articulate the significance of Cale's arrangement.
I know, this movie is not about John Cale. This is Leonard Cohen, seen through the lens of what is arguably his most famous song. The problem with this concept is that Cohen is not the one who made the song famous.
And, with my apologies to John Lissauer, it's not exactly the parody of historical surveillance that the movie claims to be. Like Elvis did with Hound Dog and Jimi Hendrix with All Along the Watchtower, Cale and Buckley in turn took Cohen's song and reworked it into something that simply exceeded the magic of the original.
There's a tension at the conceptual level of the film, not because Cohen's Hallelujah is far from great, but because other artists exert a stronger gravitational pull on him. That makes the song a more wobbly peg on which to hang a tribute than So Long, Marianne, or Suzanne, among others — songs that, for the myriad covers they've inspired, have remained distinctly its own.
As a phenomenon, Hallelujah is mesmerizing – one of the film's most enjoyable sequences stitches together a slew of Idol performances. But the greatness of an artist comes from what makes him unique, not from what makes him universal.
Hallelujah: Leonard Cohen, A Journey, A Song is currently in theaters.
Loading