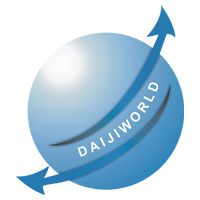 Maldives and United States launch counter-terrorism exercise in Male
By Rahul Kumar
New Delhi, August 9: The United States and the Maldives launched the joint counterterrorism exercise "Tempest Wind 2022" from August 7-18. These are taking place in the capital Male and central Maldives as planned by the Maldives Defense Force (MNDF).
The objective of the exercise is to train Maldivian and Hawaiian forces on counterterrorism strategies, explore areas of improvement as well as enhance emergency counterterrorism operations. The exercise is significant for the government of President Ibrahim Solih, which has emphasized the fight against radicalization and the fight against extremism in the archipelago.
Dr Gulbin Sultana, a research analyst at the Manohar Parrikar Institute for Defense Studies and Analysis, told India Narrative: "Combating radicalism and extremism is not only a priority for the Solih government, but it is also a transnational issue. The military exercise will help the country expand. and improve its preparedness to counter terrorism and extremism".
Sultana adds that such interaction will help the Indian Ocean country become effective in combating threats that may emanate from the Indian Ocean region.
"The Maldives even has the National Counter Terrorism Center (NCTC) which coordinates counter-terrorism and counter-violent extremism efforts in addition to analyzing intelligence related to terrorism and violent extremism," adds- she.
Malé and Washington are improving their relations with the United States, which plans to open an embassy in the Maldives. In April of this year, the two countries also signed the Montana National Guard State Partnership Program to strengthen defense and security cooperation.
Giving an overview of how their relationship is improving in strategic areas, Sultana said: "The two nations had signed the 'Framework for a Defense and Security Relationship' in September 2020 to strengthen cooperation on peace. and security in the Indian Ocean.Even India had shown its approval for this agreement because it had once opposed the Status of Forces Agreement (SOFA) that the United States wanted to cement with the Maldives However, as there were also concerns in the Maldives, the SOFA deal was dropped."
Having cemented their defense and security relationship, the two nations are exploring cooperation in cyber defense and communications security, aviation security operations, operational logistics, and chemical defense and response, biological, radiological, nuclear and environmental.
Under the Solih government, the Indian Ocean nation has sought support from other nations, including India, as well as international agencies in important investigations, such as the attempted assassination of former Maldivian President Mohammed Nasheed in an effort to keep extremism under control.