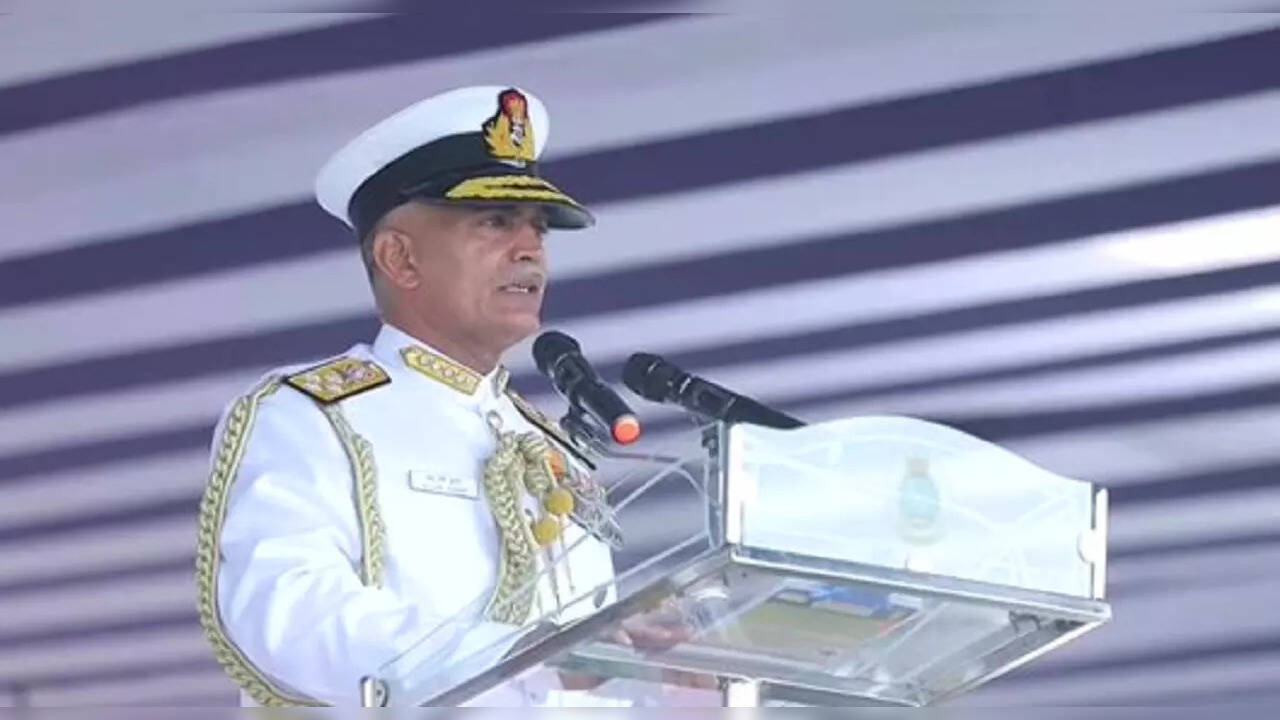 Navy Chief Admiral R Hari Kumar
Ezhimalab: Chief of Naval Staff Admiral R Hari Kumar said on Saturday that the Indian Navy promotes the national maritime interest while stressing that things are getting complex year by year.
"Things are getting more complex from year to year, conflicts today go from anonymous to autonomous, from the real world to the virtual world and from the conventional to the hybrid. We need to educate ourselves with a broad understanding of the challenges," the Navy chief said.
Admiral Kumar made the statement after reviewing the passing out parade at the Indian Naval Academy Ezhimalab in Kerala.
On Friday, Defense Minister Rajnath Singh said the Indian Navy's preparations are not a provocation for aggression, but a guarantee of peace and security in the Indian Ocean region.
The navy chief had previously said his force was fully capable of dealing with any security threat and had fully backed ambitious tri-service reforms that included the establishment of a maritime theater command.
His remarks came against the backdrop of the growing expansion and combat capability of the Chinese Navy and its frequent incursions into the Indian Ocean.
He had also said that the ongoing developments and deployments in the region were factored into the Indian Navy's capability development plans and readiness.
"We are aware of the developments in the Chinese navy. They have built 138 ships over the past 10 years. Every nation has the right to have its own capacity development. We keep an eye on all developments in our region," the navy chief said in December last year.
The Navy Chief asserted that the Indian Navy is a well-rounded force and is confident in defending India's maritime interests for sure.
Noting that the Chinese PLA Navy has been present in the Indian Ocean region since 2008 and the Indian Navy is monitoring it closely.
"It's not just the numbers that matter. It's also about the people, how you use the weapons you have, your strategy and operational plans, and so on. There are a lot of problems," he said.