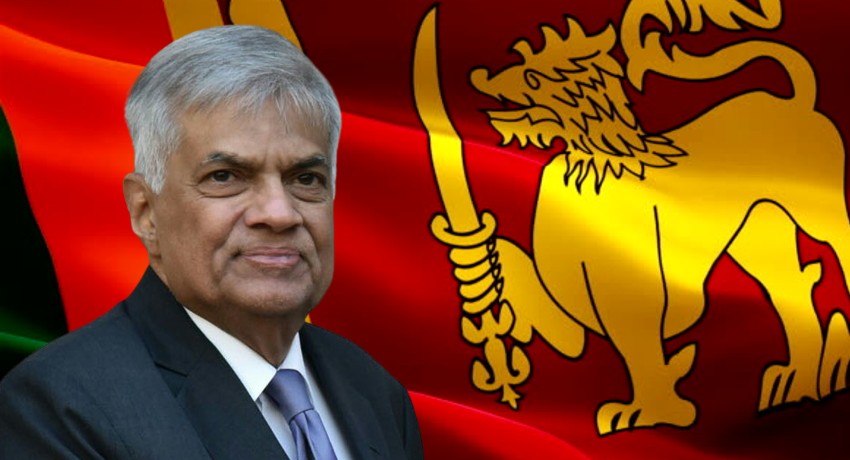 Ranil sworn in as new president
COLOMBO (News 1st); Ranil Wickremesinghe, who took over the leadership of the country as interim president after the resignation of former president Gotabaya, is due to be sworn in as the new president of the Democratic Socialist Republic of Sri Lanka today at the parliament building (21).
Ranil Wickremesinghe has been elected as the new President of the Democratic Socialist Republic of Sri Lanka following a vote in Parliament.
He received 134 votes
Dullas Alahapperuma: 82
Anura Kumara: 3
223 deputies voted. and 2 deputies abstained from voting. Four votes were considered invalid and the number of valid votes was 219.
It was the first time in Sri Lanka's history that a vote was held in parliament to elect a successor president, following the post vacated by Gotabaya Rajapaksa who resigned on July 14, 2022.
Although there has been a previous experience of parliament electing a president in Sri Lanka, this time is special.
In 1993, in view of the death of former President Ranasinghe Premadasa, DB Wijetunga was elected for the remainder of the presidential term unanimously, without a ballot, as successor president.
But this time, as several candidates had presented themselves, a ballot was organized. It will therefore be marked as a new experience in the parliamentary history of this country.
The names of three deputies were proposed and seconded in parliament on Tuesday (19) for the vacancy of the presidency, with the resignation of former president Gotabaya Rajapaksa.
As a result, the names of Acting President Ranil Wickremesinghe, MP Dullas Alahapperuma and MP Anura Kumara Dissanayake were proposed.
Recent news