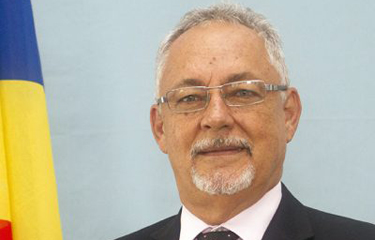 Seychelles pushes the Indian Ocean Tuna Commission for more transparency
Seychelles is advising other Indian Ocean island nations on how to do more to encourage greater transparency in fisheries-related management decisions.
Seychelles is working with Madagascar, Mauritius and the Comoros to improve its data collection and reporting efforts, according to Seychelles Minister of Fisheries and Blue Economy Jean-Francois Ferrari. This decision could have consequences for the management of regional tuna fishing stocks, in particular at the level of the Indian Ocean Tuna Commission, of which Seychelles is a member.
In a conversation recorded and broadcast by the FiTI, an organization promoting transparency in fisheries through the publication of annual transparency reports with governments, Ferrari said regional fisheries management organizations, including the IOTC, would work better. if regional governments did a better job of collecting and sharing information. . This would improve RFMO accountability and compliance, he said.
"The IOTC is a collaborative effort, which requires a high degree of trust and openness among members in order to achieve its objectives," Ferrari said. "A lack of transparency can therefore contribute to mistrust and undermine collaboration. Beyond the issue of trust and partnerships, a fundamental issue is that responsible management of shared resources requires access to the best information available. Therefore, we need governments to fully commit to collecting and sharing information.
Ferrari said there is growing concern about the IOTC's performance in managing highly migratory fish species, both in terms of sustainability and benefit sharing.
"While there may be valid concerns, what is also important is that a lack of credible information at the national level can contribute to misinformation and unfair criticism," he said.
Large volumes of detailed information are published by the IOTC but only in "highly technical" reports whose style is inaccessible. In contrast, the FiTI Country Reports help to summarize this information and make it more accessible. The first FiTI national report was published in April 2021 by Seychelles, followed by Mauritania's report in May 2021, and subsequent reports have since been published covering Senegal, Cabo Verde, Madagascar, São Tomé and Príncipe, l 'Ecuador, Bangladesh and Mexico.
Ferrari said these summaries help in sharing knowledge and understanding of efforts undertaken around the world to improve fisheries management at the national level.
"I think that will mean we will have more informed public debates," Ferrari said.
Ferrari's office also works with fishermen to help create district fishing organizations.
"I can say that it works well. Going through the process of ensuring government information on the fisheries sector is reliable and detailed has really helped improve local engagement," he said. "So I think we should also see the benefits of transparency at this level – it's about building trust and better collaboration.
Photo courtesy of the Ministry of Fisheries and Blue Economy of the Republic of Seychelles