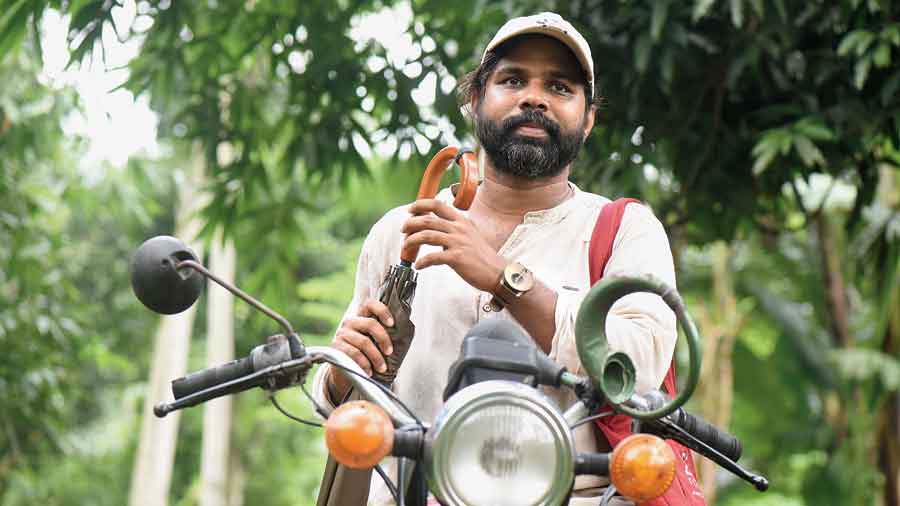 THE LIFE OF OTHERS: Bengal tourism on Ground Zero
THIS IS NOT A LUXURY TOUR. The all-caps warning appears halfway through an online brochure about a much-coveted Bengal tour. Abdul Nazar, a young Malayali who lives in Chakla in the north of 24-Parganas, about 50 km from Calcutta, takes the initiative to organize this tour every year to introduce visitors to rural Bengal. He receives an overwhelming response from the home state of Nazar.
Called "Bengal Yatra," the 10-day tour is conducted from Chakla each December in December by Zero Foundation, a 34-year-old man-founded rural development organization in Chakla.
"About 600 people apply and 25 are chosen," says Nazar. About 90 percent of visitors are Malayalis. "Candidates must first answer a detailed questionnaire, which asks for their contact details, and shortlisted candidates are interviewed by telephone," Nazar explains. "Applicants" are judged primarily on their level of interest in Bengal. Although the age limit is 50, because the tour needs one to complete it, a person over 50 is admitted if deemed deserving, "smiles Nazar.
We sit in his one-room home office in the Chakla market district, surrounded by rain-lashed green rice fields. Nazar is known as "Nazar Bandhu", or simply "Bandhu", by everyone here. Three small children suddenly appear at the store, almost hidden under the large umbrellas they carry. "Bandhu, what are you doing? They ask and are happy to receive a bunch of bananas.
Nazar has lived here since 2011, while working with another organization. He launched Zero Foundation in 2015 and the tour in 2017.
The foundation works in the region of Chakla panchayat, named after the village of Chakla. The area of ​​Chakla village is also known as Chakla Dham, as the famous Loknath Baba temple located here.
Nazar works closely with 40 self-help groups. He also works for children's education and for housing and sanitation. With a shy smile, he tries to explain that maybe "social worker" is not the right description for him here. This is his world. And he wants others to see this world, far from the fictionalized version of Bengal tourist posters.
Visitors experience rural Bengal living conditions and are not overwhelmed with comfort. Food and accommodation are simple and inexpensive, and travel is usually done by local transport, such as cars, local trains, and boats. Chakla, where they are often lodged in the temple guesthouse, remains the base. They are taken to some villages in Chakla, then to the Sunderbans, Malda and Murshidabad, and briefly to Calcutta and Santiniketan.
Last year the tour cost 17,000 rupees per person, which did not include travel costs to and from Chakla. The pandemic has added to the costs. This year the tour will take place depending on the Covid situation.
The brochure also mentions a "NO SMOKING – NO ALCOHOL – NO TOBACCO" policy and the fact that visitors can be accommodated in dormitories and will be provided with sleeping bags.
The tour is in high demand, smiles Nazar, because whatever one thinks of the state here at home, Bengal continues to fascinate the Malayali imagination. The connection is historical, as well as political and cultural, and from the heart. Over the past few centuries, many from Kerala have traveled to the "Far East" to work, he says, via Bengal. Both states have strong literary traditions.
Both states favored leftist politics. (Not to mention the fish and rice factor, although the jury is still out on which state cooks fish best.)
"You walk into a bookstore in Kerala, you will probably find a translation of a Bengali book," says Nazar. "At the moment Mahasweta Devi is very popular. "
The tour is chargeable. There is often a flurry of writing about Bengal after the trip. For some, travel is "life changing". They are shocked by the poverty of a village in North 24-Parganas, a stark contrast to a village in Kerala, much better cared for with its access to health, education and good roads, says Nazar.
But the Bengal Yatra isn't the only spectacular thing Nazar is doing. His life in Chakla is no less. As rain and thunder threaten to drown our conversation and Calcutta seems far away, Nazar talks about the choices he has made in his personal life.
He grew up in Muvattupuzha in the Ernakulam district of Kerala and did his Masters in Social Work at Shree Shankaracharya University in Kalady. It was then that he decided to live and work in a village.
Later he trained at the Dalai Lama monastery in Dharamshala and worked in a Gond tribal area in Chhindwara. Then his life changed when he came to Bengal.
After spending time with the Missionaries of Charity and in the red light district of Sonagachhi, he came to work in Chakla and stayed there. He founded Zero Foundation with seven others, which accepts donations but does not request funds. It remains the engine of the foundation.
Not only work, but a spiritual compulsion brought him here, says Nazar again. Life here was difficult at first, with some villagers fearing that a stranger would suddenly move in among them. But now they accept him as a friend and are grateful for his support. Of the 40 self-help groups he works with, around 35 are women's groups. Many members are now enjoying livelihood options through micro-financial group savings, where there was virtually no choice before. A woman from a neighboring village now earns Rs 15,000 to 20,000 per month thanks to a crèche she created with the help of the savings microfinance of her self-help group.
Nazar himself has virtually no material possession. Her room has almost no furniture except for a bookshelf full of books. "That's why zero in Zero Foundation," he smiles. "Having nothing is an accomplishment. Endless possibilities are contained where nothing else is. Born a Muslim, he respects all beliefs and adds that the Buddhist idea of ​​emptiness has greatly influenced him.
He barely cooks, eats almost nothing but cookies and bananas, and drinks endless cups of tea and continues to offer them.
It is also because he has a tea room near the temple. "I started it because a tearoom is a meeting place. A lot of people come to my store. I'm interested in teahouse culture and people, "he says.
Will Chakla remain his home? " This I do not know. I'll be here, anywhere, until I'm supposed to, "he says.